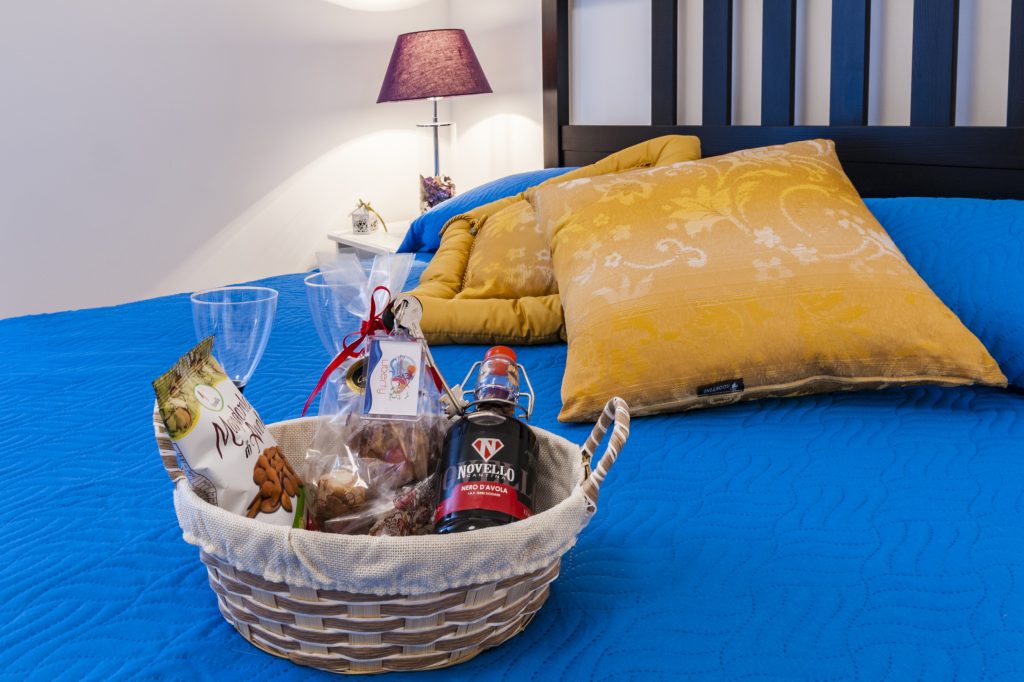 Zanzibar is an accommodation facility comprised of a bed and breakfast and holiday apartments in Avola, a delightful little town that has it all: the sea with its wonderful beach, mountains with their delightful canyons and natural lakes.
The locations of the accommodations are ideal, being in the the central area with shops and all kinds of facilities (like supermarkets, bars, confectioneries, restaurants, pizzeria's, drug stores, tobacco shops, banks, bakeries etc.) and also close to the sea: the gorgeous maritime borough is less than 10 minutes walking distance away.
At about 500 meters from the accomodations lies the railway station and at only 200 meters the bus stop for many cities and airports of the island (Noto, Portopalo, Modica, Ragusa, Siracusa, Catania, Comiso etc).
Zanzibar is the ideal accommodation for a refreshing and relaxing stay; our mission is to satisfy all our guests' needs, which makes the services we offer our main prerogative.
All rooms and spaces have heating and air conditioning, WiFi signal, private bathroom, hairdryer, minibar, courtesy set, bed linen and towels.
All our accommodations offer free parking outdoors (for cars) and indoors (for bicycles and motorcycles).
Rhapsody

Victory

Victory

Victory

Victory

Victory

Victory

Victory

Victory

Victory

Victory

Victory

Victory

Victory

Symphony

Symphony

Symphony

Symphony

Symphony

Symphony

Symphony

Symphony

Royal

Royal

Royal

Royal

Royal

Royal

Royal

Royal

Royal

Royal

Rhapsody

Royal

Rhapsody

Rhapsody

Rhapsody

Rhapsody

Rhapsody

Rhapsody

Rhapsody

Rhapsody

Rhapsody

Rhapsody

Rhapsody

Rhapsody

Rhapsody

Rhapsody

Rhapsody

Rhapsody

Melody

Melody

Melody

Melody

Melody

Melody

Melody

Melody

Majesty

Majesty

Majesty

Majesty

Majesty

Majesty

Majesty

Majesty

Majesty

Majesty

Majesty

Majesty

Majesty

Majesty

Liberty

Liberty

Liberty

Liberty

Liberty

Liberty

Liberty

Liberty

Kit

Staff

Harmony

Harmony

Harmony

Harmony

Harmony

Harmony

Harmony

Harmony

Harmony

Harmony

Harmony