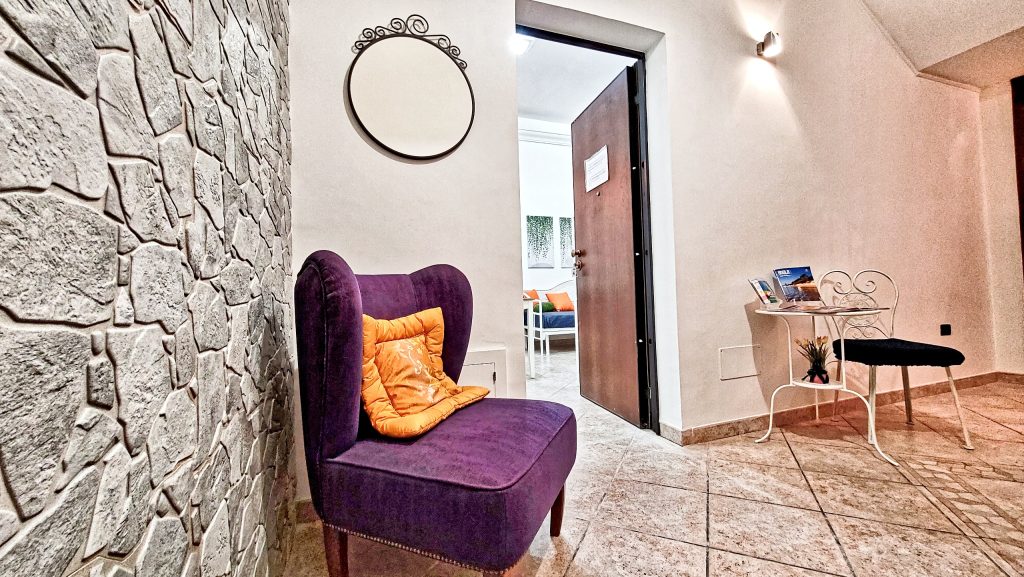 The apartments, entirely situated at the ground floor, consist of three independent housing units: a studio, a two‑room and a three‑room apartment with independent entries.
Each unit has a flat screen TV, heating and air conditioning, courtesy set, bed linen and towels.
Furthermore, each apartment has WiFi signal, kitchen (with oven, cooktop and fridge), bedroom, lunch area and a complete bathroom. Each unit offers guests a washing machine, a water heater and a coffee machine.
The facility has free outdoor parking.
Please note: there is no breakfast served in the apartments.